Applied anatomy & Biomechanics of the hip joint
ANATOMIC CONSIDERATIONS
A ball and socket synovial joint
Muscles: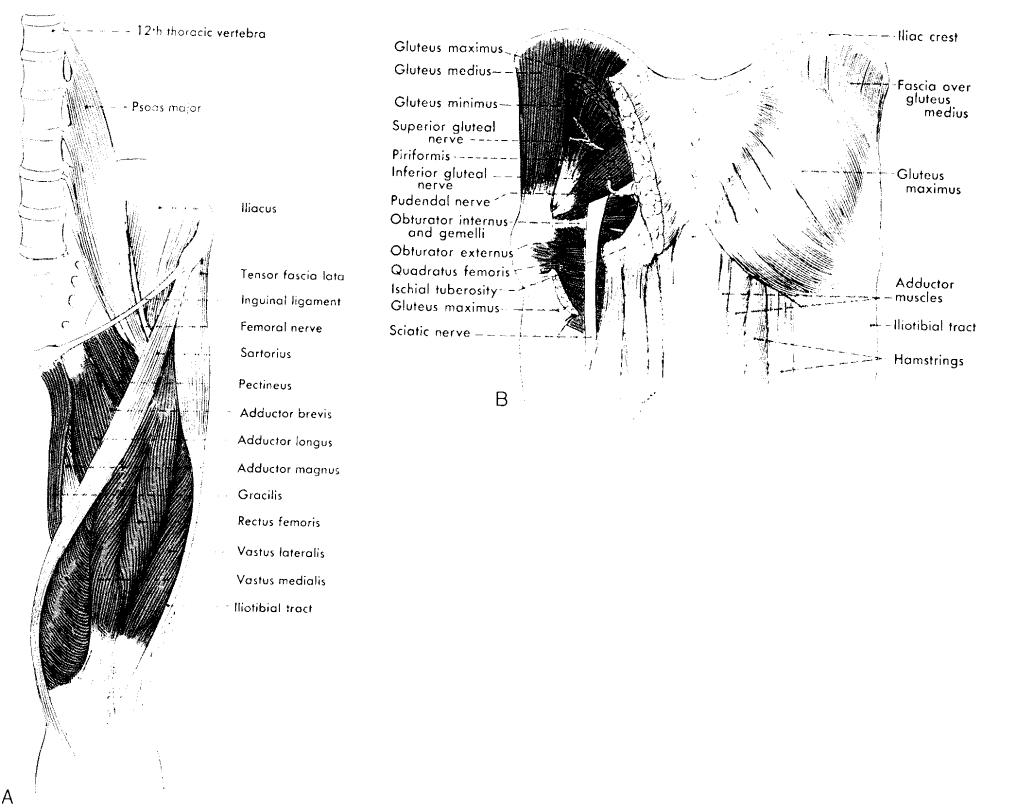 Acetabulum
Cavity faces obliquely forward, outward and downward

A line through the circumference is at 40 degrees opening posteriorly from the sagittal plane and at 60 degrees from the transverse (horizontal) plane
Femoral head
Forms 2/3 of a sphere

Articular surface is thicker on the mediocentral part and thinnest on the periphery

The Joint reaction force usually acts on the superior quadrant
Blood supply of femoral head
Three sources
Medial circumflex femoral artery, most important supply, a branch of the profunda femoris artery

Lateral circumflex artery, supplies the inferior portion, a branch of the profunda femoris

Artery of the ligamentum teres, minor blood supply in the adult, a posterior branch of the obtuator artery
Femoral neck
The Neck shaft angle mostly is 125 degrees, but varies between 90 and 135 degrees. >125 degrees = coxa valga. < 125 degrees = coxa vara

The angle of anteversion is approx 12 degrees in adults
---
This is a preview of the site content. To view the full text for this site, you need to log in.
If you are having problems logging in, please refer to the login help page.