Pelvic Fractures
Pelvic fractures are the main cause of death in multiple trauma patients.
---
Anatomy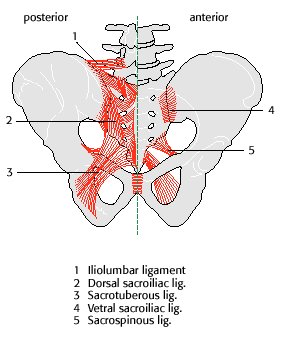 Pelvic ring stability is provided by:
Iliolumbar ligs.

Dorsal sacroiliac ligaments

sacrotuberous ligs

Ventral sacroiliac ligs.

sacrospinous ligs

Posterosuperior interosseous ligs.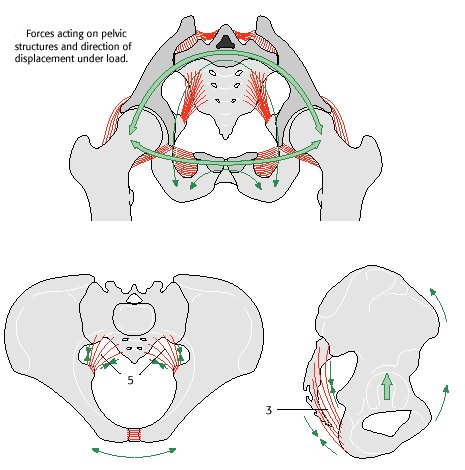 ---
Classifications
1. Tile's Classification (Tile, M.: Pelvic Ring Fractures: Should They Be Fixed? J. Bone Joint Surg., 70B:1-12, 1988)

TYPE A - Stable
A1-Fractures of the pelvis not involving the ring
A2-Stable, minimally displaced fractures of the ring
TYPE B - Rotationally unstable, vertically stable
B1-Open book
B2-Lateral compression: ipsilateral
B3-Lateral compression: contralateral (bucket-handle)
TYPE C - Rotationally and vertically unstable
C1-Rotationally and vertically unstable
C2-Bilateral
C3-Associated with an acetabular fracture


Young & Burgess Classification (J Trauma. 30:848-56. 1990)
stability can be judged by fracture pattern, direction of the force of injury, and by knowledge of pelvic ligamentous anatomy.
This is a preview of the site content. To view the full text for this site, you need to log in.
If you are having problems logging in, please refer to the login help page.