Humeral Shaft Fractures
Background
Accounts for approximately 3% of all fractures
Occurrence in children should raise a suspicion of child abuse
Occurrence in the elderly may be the result of minimal trauma or metastastic deposits
Classification
Can be classified by:
AO classification
Fracture personality, soft tissue injury, associated injury, intrinsic condition of bone
Location of fracture: upper third, middle third or lower third of the humerus
X-rays of fractures of Humeral Shaft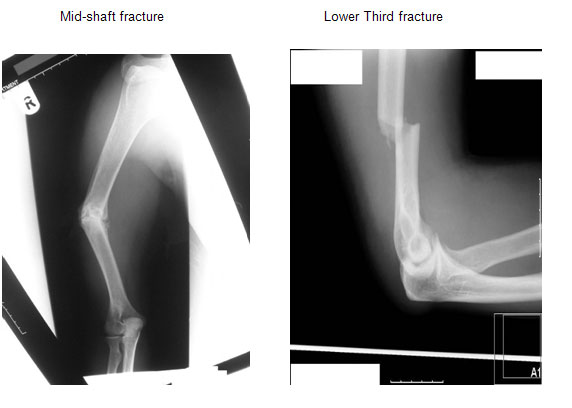 This is a preview of the site content. To view the full text for this site, you need to log in.
If you are having problems logging in, please refer to the login help page.